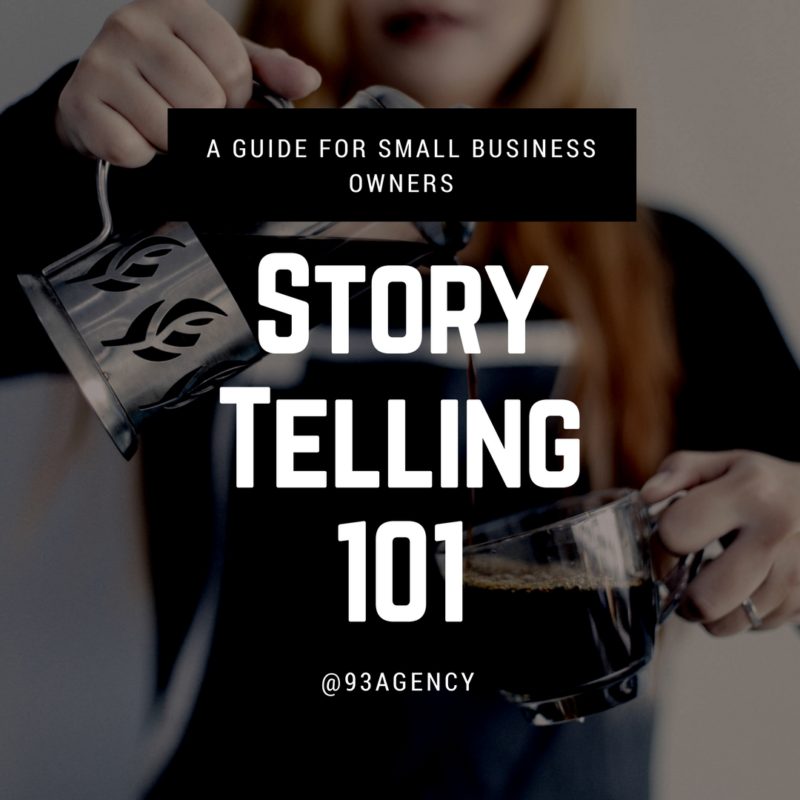 Storytelling 101: A Guide For Small Business
New businesses often have common 'startup' issues. As an agency that specializes in finding and solving these common issues, we can tell you that most of those mistakes can be easily spotted on your online presence and through your content creation process.
What does storytelling have to do with your business?
First of all, storytelling is a form of entertainment. Naturally, as humans we feel the desire to be entertained. The beauty of storytelling is that it allows us to escape reality very briefly, detaching us from the stresses and responsibilities of everyday life. Social Media is often the perfect distraction from reality because of how quickly we can consume the content. If someone is surfing around social media, they are likely going to different pages, while watching their own news feed. Now imagine if you could get one of these users to stay in one place for an extended period of time. The chances of them making a purchase in the store is much higher, right?
That's where storytelling comes in. You want to keep your guests (potential customers) interested so that they will stay in your store long enough to make a purchase. The same theory applies to your digital and social marketing. As consumers, we are thirsty for more content. At the same time, there are so many marketing messages directed at consumers that they don't know what to look at. It's our job as the marketer, to make sure that our message is the one they are paying attention to. How do we do that? Storytelling.
What story will you tell?
Every business has a story, the same way every person does. Where did you start? What problem are you solving? Incorporating elements that speak to the history of your brand and personality in your marketing strategy will ensure that your business is relatable. If your consumers can relate to your brand, then they will trust your brand. Brand storytelling is our way of letting the consumer know that we understand their personality, their lifestyle, and most importantly, what satisfies their needs. Just like a best friend would.
After all, if a consumer trusts your brand, they will be loyal. Everybody knows that 80% of your business comes from the loyal 20% of your customer base, so it's no surprise that the secret to the long lasting success of any business is trust.
How do you build a story around your brand that people can trust and relate to?
People aren't stupid. They know if it's worth following a particular page or not because they can almost instantly tell whether or not the content they are looking at is valuable to them. That's why the quality of your content is so important. It's important to always focus on providing VALUE.
Imagine that your newsfeed is like the first chapter of a book. If I don't like what I'm seeing in the first few pages/posts, then why would I subscribe to suffer through more boring and invasive messaging that I can clearly tell is meant to sell me on something? That answer is, I wouldn't. And neither would you. Create content that you yourself would enjoy viewing. Ask yourself, is my content valuable in helping my customers with issues they may be having? What questions is it answering?
Then, build your story through a steady, consistent stream of content that highlights your brand's best qualities. These qualities could be in the form of services, products, and more. The idea is to openly show them the things you care about. By doing this, you are showing that you care about more than just selling, and that you want to help them with their pain points.
Conclusion
Hopefully you have a better understand of why spamming your page timeline with promotions and advertisements will not build trust with your customers. What will build trust with your brand and customers is transparency and credibility. People will follow and support your business because they believe in your story. Remember to entertain, entertain some more, and then entertain again.
Why do you think we call a tissue a Kleenex? A copy machine a Xerox? Storytelling, my friends. Storytelling.