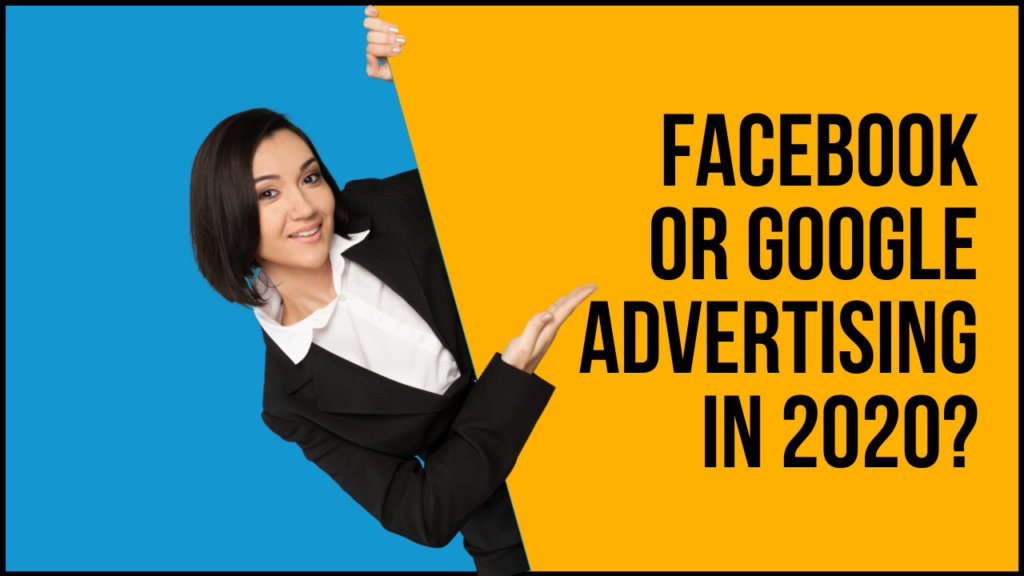 Facebook Vs Google Ads
Check out this video from our founder, Natalie Allport, on Facebook vs google ads.
So first, Google search ads are those first searches that come up and that have a little ad written beside them, meaning they didn't naturally come up first in the rankings when you searched in whatever you were looking for, they are actually being put there because someone paid to come up whenever someone like you searches something like what you did.
On Facebook, an ad doesn't come up because you deliberately searched something on the platform, as Facebook is not a search platform. Facebook ads pop up organically because they think that this ad may be something you are interested in. Facebook ads include Instagram, messenger, and also on apps that Facebook partners with to run ads on, such as Candy crush or gas buddy for example.
Overall, Google ads tend to be more expensive because you are directly bidding against a competitor to come up first for a certain keyword. Terms like chiropractor and lawyer are extremely expensive, and it isn't unusually to see double digit costs per click, which you would very rarely see on Facebook. Google ads have been around a lot longer, and are very popular in the service industry which is why they are some expensive. As well as because you are bidding on a specific keyword and there are only so many keywords people are typically searching for at a reasonable volume. Keep in mind Google ads can still be worth it, especially if you are a lawyer who can spend hundreds of dollars to acquire a customer and make that back within one hour of working with them.
Facebook ads on the other hand tend to be less expensive, as there are still many businesses who unfortunately (for them, but good for you!) have not adapted to social media, which leaves opportunity for those who can take action. The cost has gradually increased as more and more people use the platform, but it is still a bargain for driving traffic and clicks compared to Google.
One major difference between facebook vs google ads, is that the potential customer is in buying mode already when they are using Google search. The conversion rate usually is higher because those who do click, already know the problem they have and are seeking a solution. However, since they already are in buying mode, you don't have as much ability to leverage your brand, or nurture the customer. They often are price shopping or looking for a few things like location or ease of use of your website to decide between you or the competitors ad they saw.
On facebook however, you can target and reach people who may not know they have a problem yet. This allows you to show them the problem, then show them your solution, and nurture them throughout the process, so that when they are ready to buy you are the only option in their mind. With these ads you can get direct response from impulse buyers, as well as build a huge amount of brand awareness for far cheaper than google which is worth something as well. Often people may comment or share your ad which helps as well which people can't really do with a google ad.
In sum, it really depends on the type of business you have and where your customers are. Facebook is fairly inexpensive to test, and at 93 Agency we definitely favour facebook ads when it comes to our clients and customers, but we certainly don't rule out using both. One cool thing is you can use google search ads and then retarget website visitors with Facebook, so you can harness the power of both if you so choose to. If your budget is large enough to test both platforms, then that is also a good way to see which drives cheaper conversions and customers for you.
Of course there is so much deeper I could go into Facebook and google ads, such as the different formats of the ads and the setup processes, Google adwords, and ad scaling… so if you ever have any Facebook or google ad questions, feel free to apply for a free strategy call, or contact us via email!
Interested in more content like this? Check Natalie on Youtube